There's been a fair bit of controversy since I first started making this recipe about what it's actually called.
I
call it Texas Trash because the woman who taught me to make it - the mother of one of Jon's childhood friends - calls it Texas Trash. The actual Texans, however, have their own opinions. Some insist it's called Texas Caviar, but a quick Pinterest search on "Texas Caviar" brings up photos of something that looks similar but contains tomatoes, jalapenos, pinto beans, and all kinds of other stuff in there. Conversely, a Pinterest search on "Texas Trash" bring up either a cheesy bean dip or a bowl of Chex Mix. I won't go so far as to title this post "The REAL Texas Trash" but we all know, don't we. Thenceforth and forevermore (in this blog post) we'll call it Texas Trash.
Here's what you need: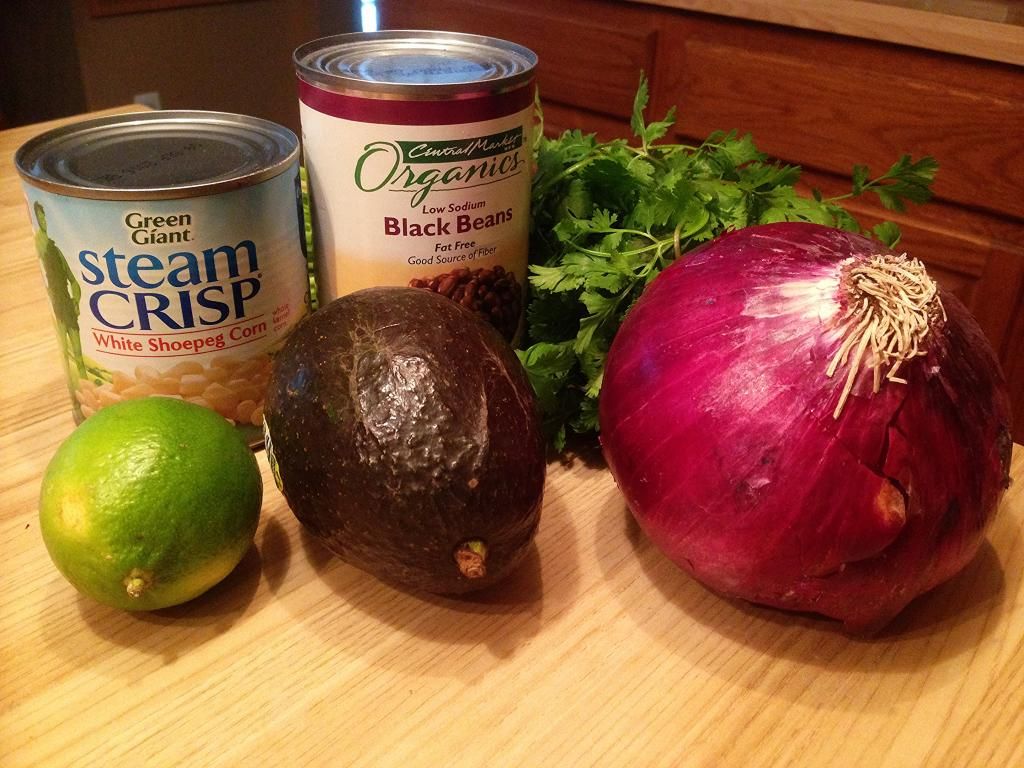 1 can of black beans
1 can of white shoepeg corn
1 avocado
1 lime
1 bunch of cilantro
1 red onion
1 bag of Tositos Hint of Lime Flavored Tortilla Chips
Start out by draining and washing the beans. Growing up in Minnesota, we didn't eat a lot of black beans unless we were at a restaurant, so the first time I opened a can I didn't realize they would be all kinds of soupy in there. Clean beans are prettier.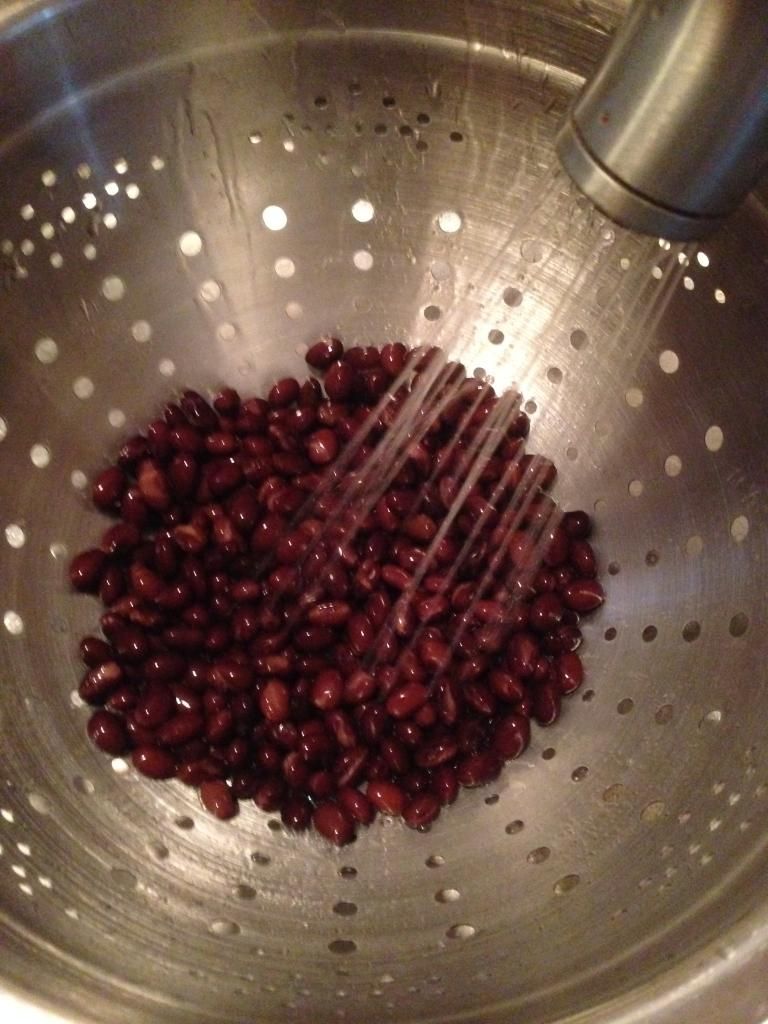 Add the corn to the beans. If you get in a bind and can't find white shoepeg corn, get whatever white corn you can find before settling for yellow canned corn. The white corn is sweeter and "crisper" in my opinion. Mix the beans and corn together (you can wash the corn too, but there's usually not much juice in the cans, at least not in the Green Giant brand I use) and throw in some onion. How much? Eh, I dunno, how much do you like onion? I doubled the recipe I made for this post and I used about 2/3 of that big onion in the picture. So maybe 1/3 of a big onion? You can always add more later to taste.
Mix up the onion, corn, and beans and throw in a bunch of cilantro. How much? That depends on if you ask me ("All of it! All the cilantro!") or Jon ("Can we just leave out the cilantro?"). In other words, put in as much or as little as you like. Mix that up and squeeze the lime juice on the whole bunch. Here again, you may want more than one lime, taste it at the end and add more if you need to.
At this point you can do one of two things. If you plan to serve it within the next 30 to 60ish minutes, you can go ahead and add in the avocado. If you are making it ahead to serve later in the day or even the next day, I would wait and add the avocado right beforehand. Even with the lime juice in there it gets brown pretty fast.
One large avocado is usually enough but you can always...wait for it...add more later if you like. Mix it all up again and it should look something like this: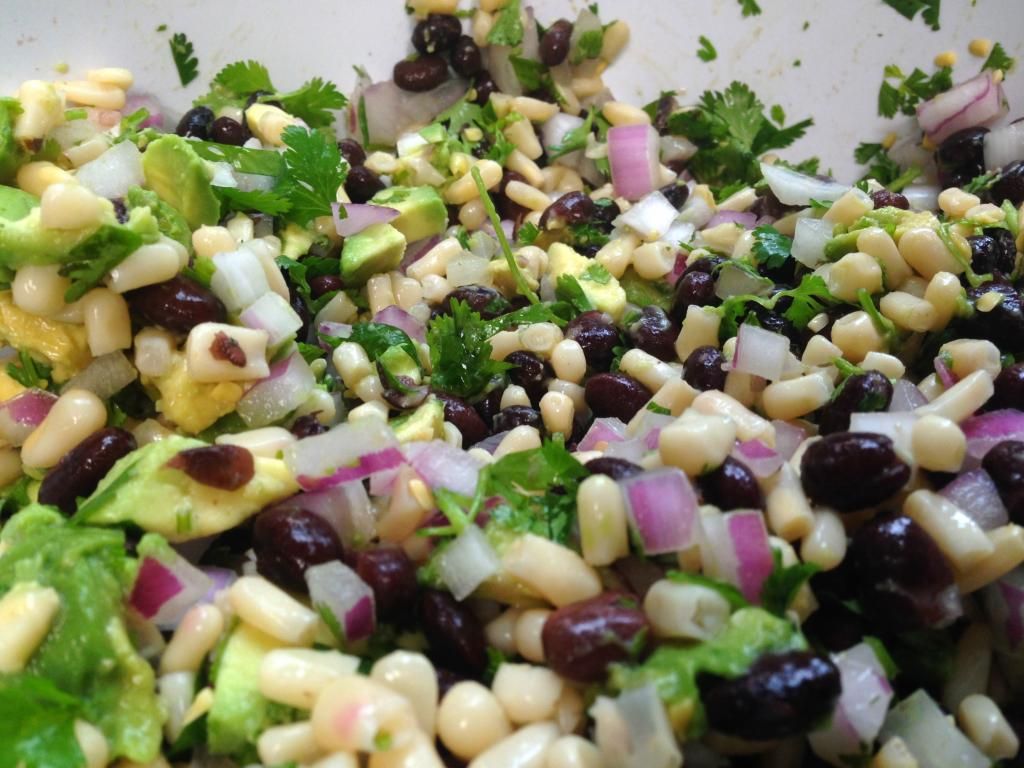 I prefer to serve this with the Tostitos Hint of Lime chips. There really is no salt in the recipe and the added salty-tangy-ness of the lime chips adds a lot. I know plenty of folks who love it just as much with regular tortilla chips too. This is one of those recipes you really have to taste once or twice or eighteen times to make sure it's just right before you serve it.