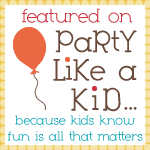 These were taken by our talented friend who shall remain anonymous. Clearly she's awesome and captured our little man and the party details perfectly. Check back later for more pictures as well as a link to all the ones I won't have room to post.
Ready for cake.
Reading with Grandma.
Sneeking a snack before the party.
The Goldfish Cracker sippy cup buffet.
Balloons!
Cupcake beach inspired by
Bakerella
. These were made by another talented friend who also would like to remain anonymous. We're all hoping she makes baking her full time business 'cause she's great at it.
Amery and Mama. That's his newborn picture around my neck.
Not exactly party-related, but still birthday-related. Here are a couple of pictures of the amazing painting given to Amery by Aunt Jennifer's Mom and Dad, Gail and Dayle. Gail painted it just for him and we treasure it!